Mentor to Leaders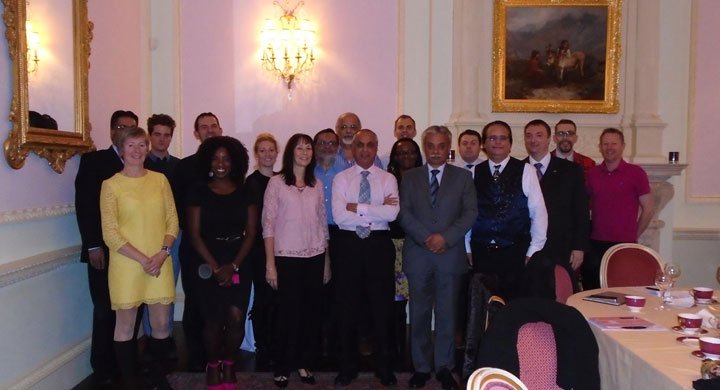 One on one mentoring is about passing on experiences, skills, wisdom, and expertise whilst guiding and challenging the mentee at every major step of his or her intellectual growth.
You can have a mentor from your own organisation or an outside mentor to help you progress in your career or your business. If you are in a large organisation or have your own business and you know and feel you are capable of achieving far more than what you are currently doing. You have two choices, one is to incrementally work your way up the corporate ladder or if you own your business then continue to do what your competitors are doing and try and improve on that. Two you can seek out a mentor who has been there and done it for himself / herself and others, who can guide you to progress much faster than you would otherwise with a very minimal downside of the learning curve of failure and in less time.
FTSE 100 Leaders Work With Mentors
Studies after studies have shown mentored and un-mentored employees as well as entrepreneurs, business leaders and owners to come out on top as winners when working with mentors. Professor Georgia Chao has carried out studies along with case studies to show the real benefits of working with mentors.  If you take a look at the FTSE 100 CEO's over 83% who have worked with mentors claimed they had benefitted from the programs. Sometimes it become difficult to see immediate tangible results as the each mentee has to learn to connect the dots in their life, it is for this very reason there are more immediate intangible and invisible benefits by working with a mentor. Did you know Richard Branson had Sir Freddie Laker as his mentor when he started out in the airline business?
Lonely At The Top
No matter if you are a director of the FTSE 100 companies or running your own small business, it is very lonely at the top even as a manager or the boss, and difficult to bounce ideas of people, ideas which might show weaknesses in you or your abilities to perform as a leader or a business owner. It doesn't have to be that way. By finding and working with the right mentor who can help leaders at the top to improve their performances by focusing on what really matter can help leaders to make a difference to the whole organisation. Having a clear vision for any leader is one of the greatest assets in the world, second biggest assets are having a team who share and believe your vision then help make it happen.
FTSE & Fortune 500 Companies Have Mentor Programs
If you take a look at the FTSE and Fortune 500 companies they all run mentoring or coaching programs for their employees, so naturally it makes sense to have mentoring programs for leaders. If the employees are showing results from such mentoring programs then it would be a defeatist attitude not to do the same at the very top. If you take a look at the banking sector in the UK you will see Barclays, HSBC, Royal Bank of Scotland, Lloyds and the list goes on.
Customer Experience
A banker once asked me at a seminar, how to create a great customer experience for a FTSE 50 company, because they had been trying to implement a customer experience program for 3 years but the customer experience program was proving to be very tiresome, because the size of the organisation and the different locations around the world. We sat down and as he explained to me what had been going on with the program, I made notes and listened very carefully to the information he was revealing to me. The bank had a number of experts from the top consulting firms helping to implement the customer experience programs but not everyone was sold on the idea that it would help place the bank in a better position than the competition. In the limited time permitted my conclusion was, this leader had no beliefs in the program and his team also had doubts, then how do you expect your employees your followers to have faith in the program. Customer experience has to be sold from the top down and everyone has to buy into it, with no exception. So what has this got to do with mentoring you might be asking yourself?
The above is an example of how leaders can find it very lonely at the top, regardless of the size or type of organisation, but great leaders will confide in mentors and people they can trust. I later asked this CEO, why he had decided to confide in me that day? His answer was, Moe you were sharing the stage with Sir Richard Branson at the seminar and what you shared with the audience hit a nerve with me, and I could relate to what you had been talking about being lonely at the top and not being able to confide in any. I have found working with business leaders that the higher up the corporate ladder the lonelier it become to confide in colleagues and co-directors. This is where an outside trusted mentor is required who the leader can feel comfortable enough with, sometimes it is just to listen.
Finding The Right Mentor
Finding someone from your organisation to mentor you can be very easy. First of all find out how many people have mentored other employees in your organisation, find out their skill sets and then if possible talk to or two of their former mentees and see how much progress they have made by being taught by their mentor. Once you have narrowed it to a short list then go see the possible mentors and see how you feel working with them to help you progress in your career. One on One mentoring, Corporate Executive  & Leadership Mentoring or Group mentoring for leaders.
If you run your own business, find successful people who have been there and have done it and ask them you would like to become a mentee, some will charge and some will be happy to help you for free, you decide which works better for you. There are some really good mentors working with voluntary organisation and charities that you might be able to call on. Then there are some who are good at their jobs and will not work for free. If you look hard enough you will find one that will help you grow.
Clarity of Vision
One of the biggest reasons people fail to achieve their goals is due to lack of clarity of their vision about the life they really want to live. There is a massive difference between being interested in fulfilling your goals and being committed in seeing your goals completed. By being committed you have to commit time to develop a clear vision, in the same way as you plan your holidays your weekends away. Without a clear road map you will not get far and will give up at the first hurdle you get to. Your mentor can and will hold you accountable for your action once you have clarity of vision and your goals defined.
Want to find out more about working together then contact me and we will arrange a telephone call to see how we can work together.
Moe Nawaz: Strategic Advisor & Mentor To FTSE 100 Companies